Automated Rollers Shades & Three Other Smart Solutions to Consider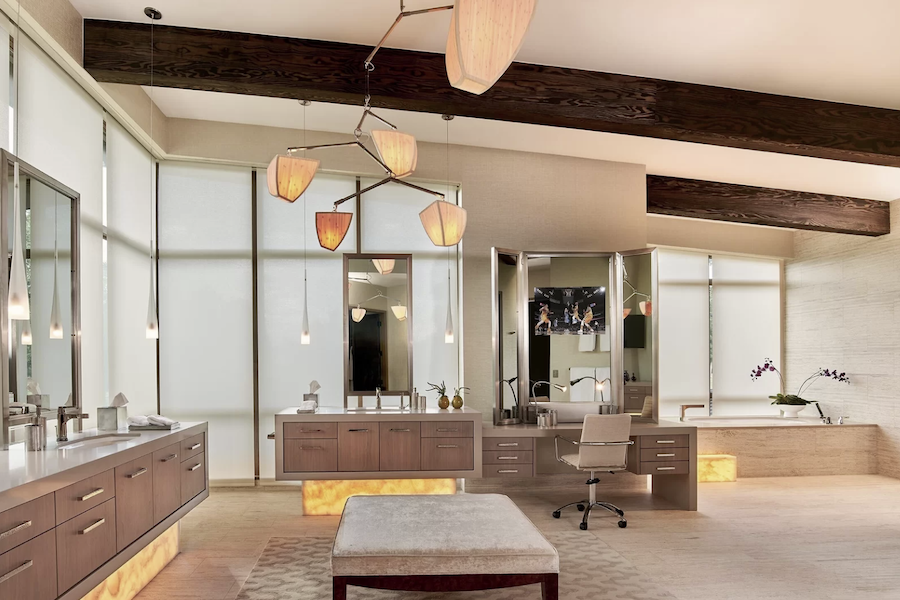 Impress Clients & Create Dream Homes with Innovative Technology
In the past, the concept of a smart home seemed like a far-fetched, futuristic idea. Now, it's a commonplace and expected aspect of new homes and extensive remodeling projects. Whether you're an architect, designer, or builder, or you are a homeowner looking to invest in your Colorado home life, you understand the importance of avoiding home project headaches and frustrations. By partnering with a professional smart home integrator like Harrison Home Systems, you'll discover easy-to-use technologies that make life just a tad simpler yet more luxurious each and every day.
Below, you'll learn about automated roller shades and three other solutions we love incorporating into our clients' homes in Cherry Hills Village and the surrounding Colorado areas. Keep reading for more!
SEE ALSO: Dress Up Your Windows with Lutron Palladiom Motorized Shades
Automated Roller Shades
Though these solutions may not initially get you excited, take a moment to consider all they can do with a simple tap of a button or with a preset smart scene. Stylish fabrics come in various opacities to help homeowners manage the amount of natural lighting entering their space. This research-backed design adds energy savings, filtering UV rays and insulating your interior spaces from too much sunlight in the summer and heat loss in the winter. 
Roller shades, honeycomb shades, drapes, and blinds from premium brand partners like Lutron ensure time-tested reliability and whisper-quiet performance. Adjusting the ambiance of a space, perking up your mood, reducing glare, and adding privacy are all possible when a homeowner incorporates this versatile smart home solution into their home.
Hidden Technology
We've written before about the new trend of hiding technology in plain sight with TVs on motorized lifts, rollaway screens, and TVs that double as artwork when not in use. Tech previously had to stand out in a living space, whether a homeowner was actively engaging with it or it was turned off. Now, homes are being built with covert wiring and components incorporated early in the home building process - before drywall ever goes up - and wireless connectivity across an entire estate, including outdoor entertainment spaces!
Tunable Lighting
With Ketra tunable lighting and smart lighting control systems, the wellness benefits of natural lighting are applied to artificial lighting. Bright, blue-toned hues energize you through the midday slump, and soft, warm tones signal to your brain that it's time to wind down and relax. One-tap control and programmed lighting schedules ensure homes are blanketed in safety at night but not during the daytime when the sun is shining to avoid energy waste.
Home Automation & Control
Not only can automated roller shades, hidden audio/video, and lighting control systems work as standalone systems in a home, but each can integrate into a whole home automation and control system. Instead of using several different apps or remotes, homeowners can use one intuitive interface to control all of their connected technologies. Manage schedules, operate devices, and more from one easy-to-use automation platform. 
Your Smart Technology Partner
Harrison Home Systems takes pride in bringing top-tier innovations like motorized shades and hidden AV to homeowners throughout Colorado. Continue exploring what's possible by chatting with us at the bottom of your screen or connecting with us here. We can't wait to hear from you.