Revive Your Outdoor Fun with the Latest Outdoor Speaker Systems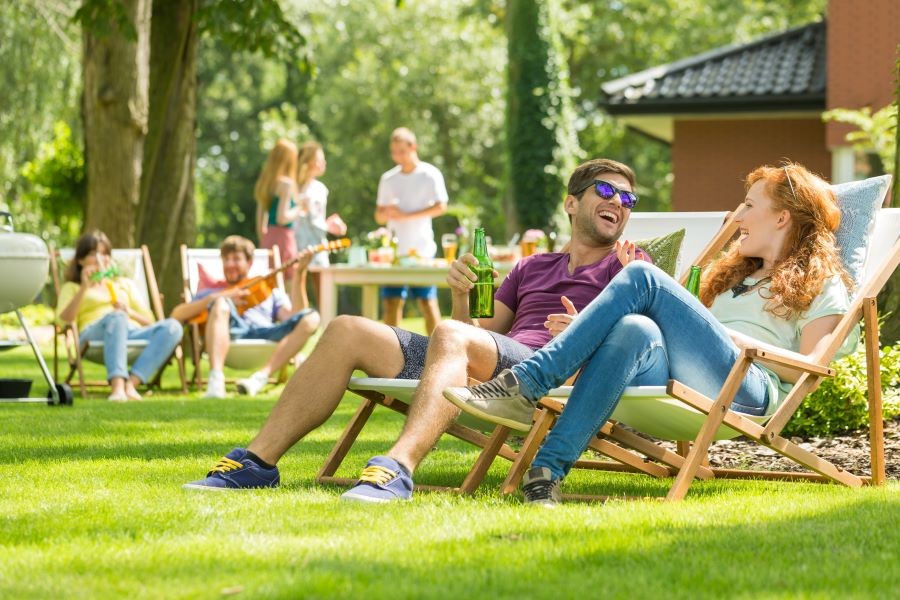 Bring High-Performance Audio to Your Outdoor Space
Are you a homeowner who's considering upgrading your outdoor space? Or, perhaps you're a builder looking to offer your clients the latest outdoor audio-video technology. Whichever category you fall in, you can be sure that a high-performance outdoor speaker system is the place to start.
Let's look at how these systems transform homes in Evergreen, CO.
SEE ALSO: A Guide to Choosing the Right Home Entertainment Installer
Your Sanctuary
Your home should be your sanctuary, the place that renews your spirit and prepares you to live your best life. At Harrison Home Systems, we keep that in mind as we transform our client's homes. We take the time to understand their lifestyle and daily activities so that we can create a smart home – one that practically thinks for itself and offers one-touch control to manage all systems, including outdoor audio-video.
Music is, after all, transformational. It lifts you up when you're feeling down and relaxes you when you're tense. Imagine heading home after a long day. You walk into a house that has already set the temperature for you and heated the spa. The whole-home audio system begins playing your favorite end-of-day streaming playlist the minute you walk in. The beautiful music fills your home and outdoor area with a sound that surrounds you.
The Equipment
High-fidelity and immersive audio is possible in your backyard and outdoor spaces! Today's outdoor speakers offer the highest performance, and many of the top brands in the industry have developed an outdoor series as homeowners continue to expand their living spaces.
These architectural satellite speakers can withstand the harshest elements, including snow and rain. Because they blend in seamlessly with the landscape, our certified technicians can install them throughout your area, under trees, in gardens, by water features, and even in the pool. In addition, the in-ground subwoofers deliver the powerful bass essential to hi-fi music and the latest movie soundtracks. This ability enables us to blanket your outdoor space, no matter how large, in a sound field that immerses the listener.
The Installation
In larger outdoor areas, we'll set up zones in the same way your whole-home audio system is designed. These zones enable listeners to choose their audio source and volume level. One family member may be lying by the pool enjoying their latest audiobook, while another is gardening and listening to the Green Thumb podcast.
Still, another is enthralled in the season's sporting event, relaxing on the patio and watching the outdoor 4K HDR TV. When it's time to congregate for an al fresco dinner, the audio transforms to a beautiful melody that fills the air.
The Control
Your whole indoor and outdoor audio-video system is controlled through the same user-friendly interface that manages your home. One tap on a touchscreen, remote, or smartphone, and you choose the audio and which rooms you'd like to hear it.
Whether using one of the many high-resolution streaming services such as TIDAL or Deezer, playing your favorite vinyl, or meditating in your media room to the sounds of a gently flowing stream, controlling your audio and your home is effortless.
At Harrison Home Systems, we've been honored to receive the prestigious 2021 Consumer Technology Association's Integrator of the Year Award. It's a testament to our commitment to providing our clients with the best luxury AV services and whole-home automation systems. To learn more about outdoor entertainment or to schedule a complimentary consultation, contact Harrison Home Systems today.